Latest Work

---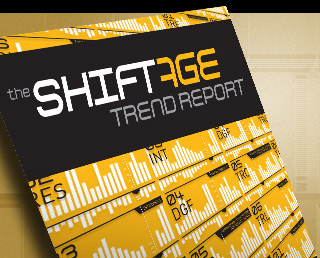 ---
Shift Age Trend Report
Objective
To create a document that feels like it's from the future - in its design and functionality.
Result
A hybrid print/interactive PDF that captures a minimalist and clean view of the future, while engaging the viewer with embedded video, interactive navigation and hyperlinks to internal and external documents.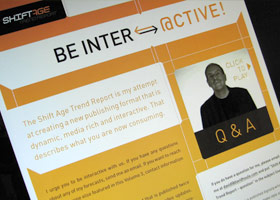 Featured Projects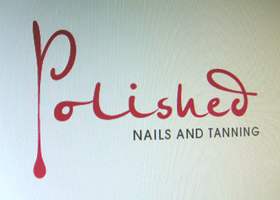 Polished Nails and Tanning
Logo, collateral, website and signage creation for a nail and tanning salon. This project was part of an initiative to revamp the look and feel of the previous company, Pro Nails 2.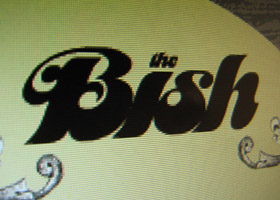 The Bish
Logo, packaging and website creation for a Chicago based retro-rock band. A consistent look and feel was established for the release of the band's debut album.
About

Hello...
my name is Dave Abrahamsen and since 2002 my motto has been, "please evolve." This phrase is a reminder for me to continue to learn, experience and grow. Personally and professionally, I am always looking to expand my abilities to create and solve problems. This website is a showcase of that expansion relating to identity, interactive and motion design. Thanks for visiting and stay tuned for my full site!
News

Look mom, I'm mobile
10.26.2010


Check out pleaseevolve.com on your mobile device. You should be redirected to a mobile optimized version. If not, then
click here
.
C is for Cocoa
10.20.2010


Just started my dive into learning how to develop apps for the iPhone and iPad. A great overview of C programming can be found here ->
Learn C for Cocoa
. I know Flash is an option now, but I want to try my hand at learning another coding language.
What do you want to learn?
10.15.2010


To give back to the design and development community I will be posting tutorials and articles on graphic design, Flash, PHP, jQuery and more. Feel free to
email me
with any requests.
It's alive in 2010...finally
10.14.2010


Over the past 5 years the website of PLEASE EVOLVE has been neglected. In place of a real site, a very static, outdated and under developed home page has polluted the internet. Being embarrassed to show this to even a dog, I decided it was time to let the world know what I've learned and worked on.
Take a look at my featured projects and come back often to see the latest updates (mobile optimized version, more work samples and eventually a fully functional website).
Contact

Email
Mobile
708.351.7008
Resume
Social